PowerEdge Servers
Power transformation with server, storage and network solutions that adapt and scale to your business needs
Contact Us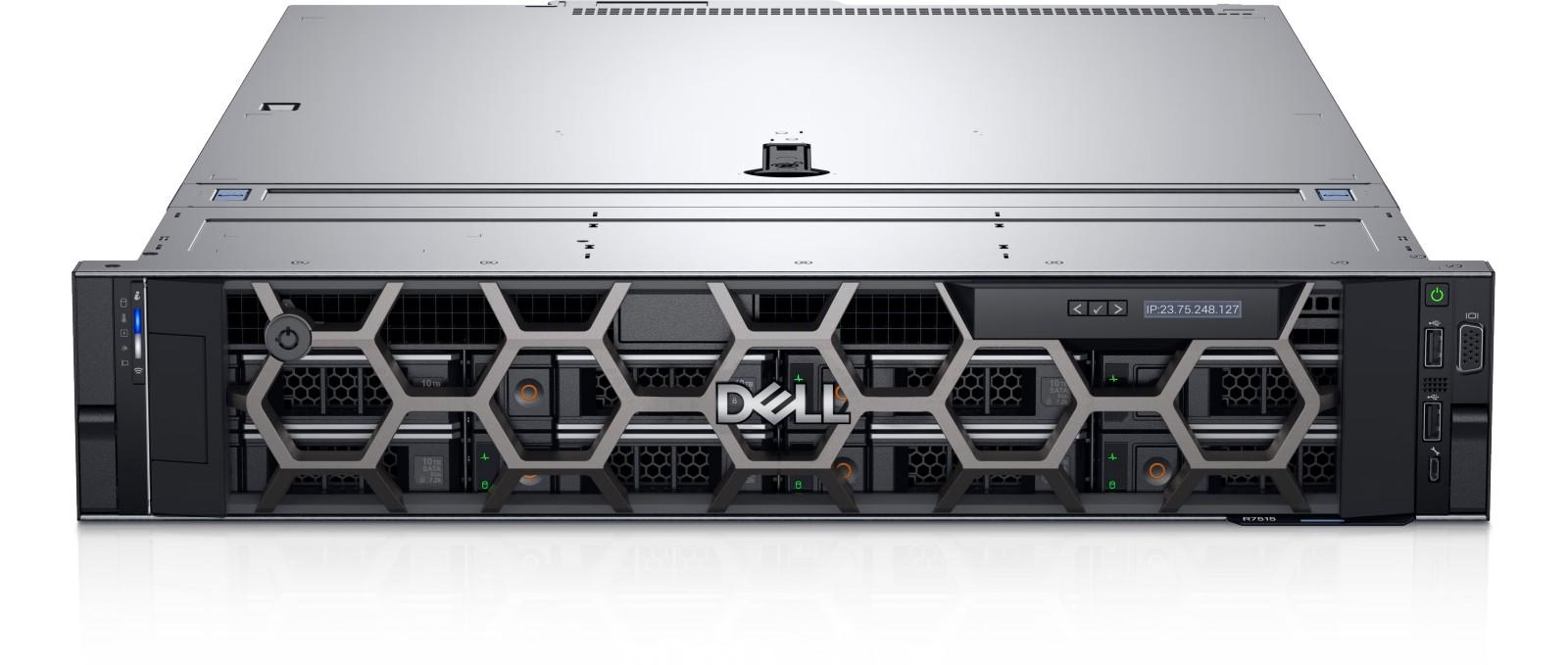 Scalable adaptive compute
The latest generation of PowerEdge servers enhance both business agility and time to market, with the ability to support transformational workloads such as databases and analytics, virtualization, software-defined storage, virtual desktop infrastructure (VDI), containerization, HPC, AI, and ML.
Read point of view

Intuitive systems management
The OpenManage systems management portfolio helps tame the complexity of your IT infrastructure with tools to help you discover, monitor, manage, and deploy your PowerEdge servers.
View infographic

Security from concept to retirement
Designed for secure interactions and with the ability to predict potential threats, PowerEdge servers feature cryptographically verified hardware integrity, dynamic system lockdown, and robust boot and firmware protection — anchored by a silicon Root of Trust.
Read white paper
Engineered for energy efficiency
PowerEdge servers increase energy efficiency and reduce energy intensity of data center environments. Integrated hardware including high-performance fans and new CPU heatsinks optimize temperature management, while OME Power Manager automates power and thermal management.
Read overview
Rack Servers
One-socket servers
A cost-effective balance of performance and storage capacity to make IT easy. Designed to easily grow and evolve with your business.
Two-socket servers
A wide variety of features to accommodate more demanding workloads. Offered in price and performance configurations to suit most environments..
Four-socket servers
The workhorses of the data center, offering the highest performance for demanding workloads like data analytics, AI, and GPU database acceleration.
Tower Servers
One-socket servers
Cost-effective, entry-level solutions designed for core office workloads, like file sharing, print, point of sale, and database applications.
Two-socket servers
Accommodate high-performance applications like web serving, consolidation, and virtualization with more cache and speed. Flexibility for expansion.
Purpose built servers
Specialty servers
For your most demanding workloads. Designed for complex applications that require high performance and large storage.
Explore specialty servers
Rugged servers
Certified for telco and military use. Withstand the extreme heat, dust, shock, and vibration of extreme environments.
Explore rugged servers
Modular infrastructures
Optimize your IT
Lay the foundation for the future of your business with compute, storage, and networking modules that can be tailored to your needs and expanded over time.
Simplify deployment
Access all modules from a single IP and reduce the need for multiple, disparate management tools or consoles with OpenManage Enterprise Modular Edition.
Reduce your TCO
Add capabilities without disruption or additional equipment with the unique, no-midplane design of the PowerEdge MX7000 chassis.
Explore modular infrastructure