Set of specialized services that help businesses move their information technology infrastructure from one location to another.
Bequik's Relocation Services are specifically designed to minimize the risks of damage, data loss, and other issues that can occur during the relocation process.
Relocation Phases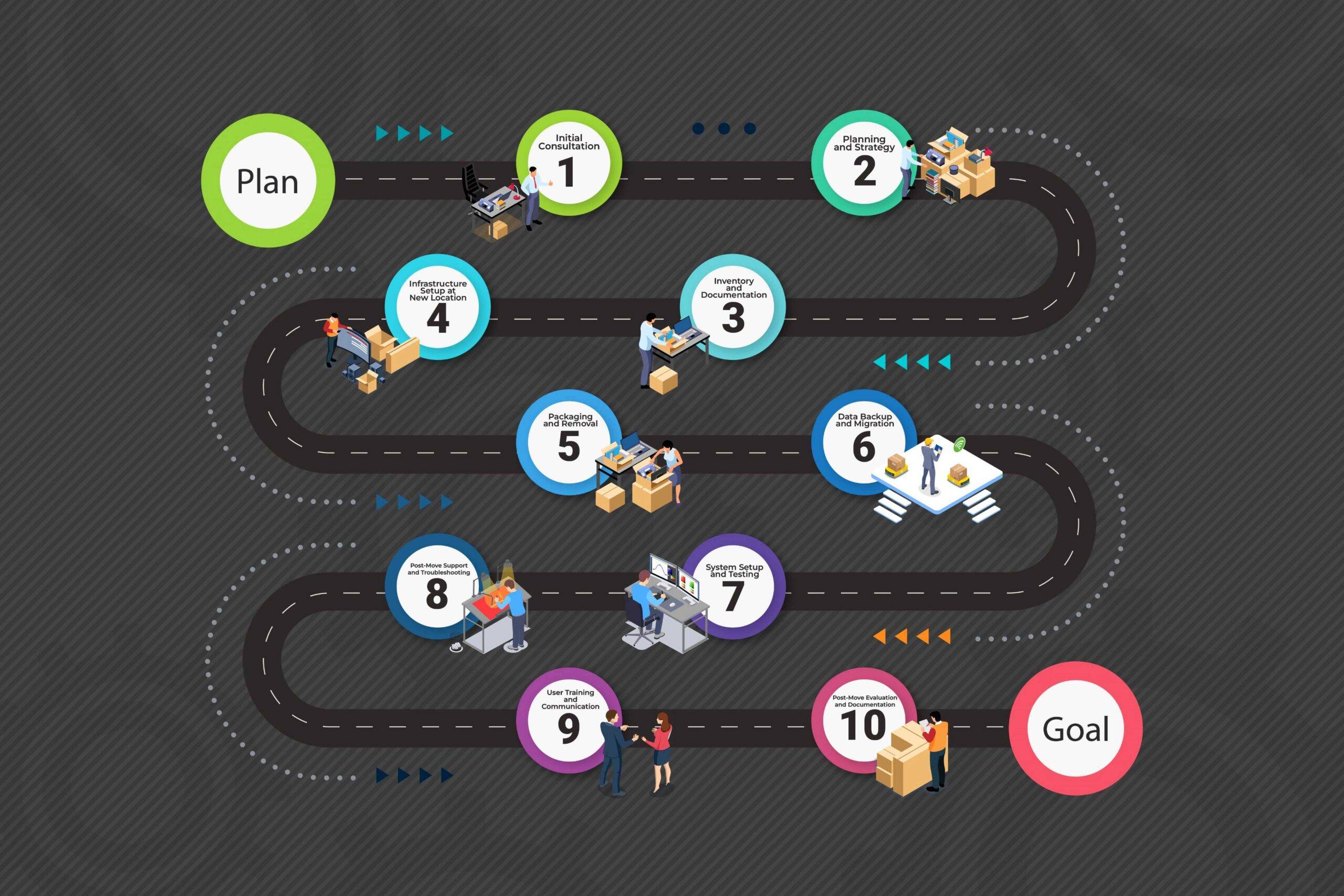 When it comes to relocating your IT infrastructure, Bequik's Relocation Managed Service has you covered. Our specialized solutions are designed to minimize risks and ensure a smooth transition. With experienced experts, careful planning, and compliance adherence, we safeguard your equipment, data, and operations. From the initial consultation to post-move documentation, we guide you through every step. Choose Bequik for a hassle-free IT relocation experience.