Project Vessel
Just recently, this client reached out to us, their trusted IT services partner, with a specific requirement: to procure 100 pieces of state-of-the-art computer monitors that would serve as gateways to enhanced productivity. These monitors weren't just displays; they were windows to a more efficient and dynamic workspace.
Our experts collaborated closely with the client's IT team, ensuring that every monitor seamlessly interfaced with existing systems, transforming them into extensions of the user's digital prowess.
Dell P2722H (210-BBHI) – Enhanced Productivity for Professionals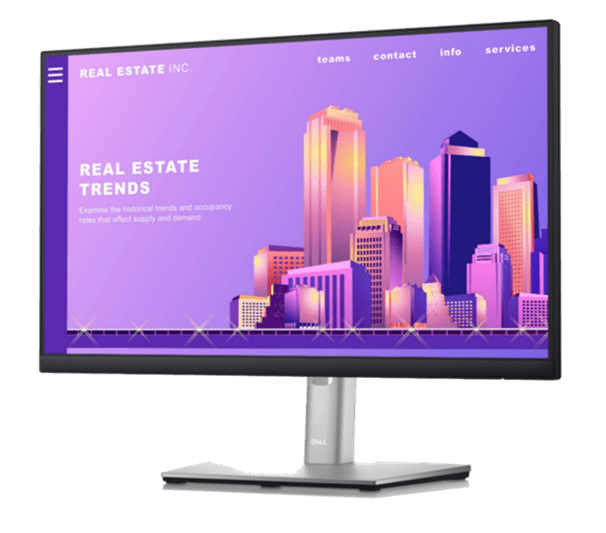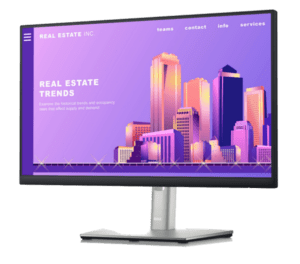 Experience a new level of productivity with the Dell P2722H monitor. This 27-inch Full HD monitor is meticulously designed to empower professionals with a seamless and efficient workflow. The In-Plane Switching (IPS) panel technology ensures stunning color accuracy and wide viewing angles, while the 1920 x 1080 resolution brings your content to life in crystal-clear detail.
The P2722H is more than just a monitor – it's a productivity powerhouse. Its adjustable stand allows you to customize the height, tilt, swivel, and pivot, ensuring ergonomic comfort throughout your workday. Say goodbye to eye strain with the flicker-free and Low Blue Light technology, allowing for extended periods of focused work.
Connectivity is a breeze with a range of options including VGA, DisplayPort, HDMI, and a USB hub, providing seamless integration with your devices. Whether you're editing documents, analyzing data, or participating in video conferences, the Dell P2722H enhances your professional experience with its sleek design and feature-rich functionality.
Elevate your work environment and maximize your efficiency with the Dell P2722H. Experience the perfect blend of style, comfort, and performance that sets a new standard for business monitors.
Dell C2722DE (210-AYUY) – Seamless Connectivity and Multitasking Mastery
Introducing the Dell C2722DE, a 27-inch QHD monitor designed to revolutionize your workspace. With its stunning 2560 x 1440 resolution and In-Plane Switching (IPS) panel, this monitor delivers impeccable visuals and wide viewing angles, perfect for professionals seeking a superior visual experience.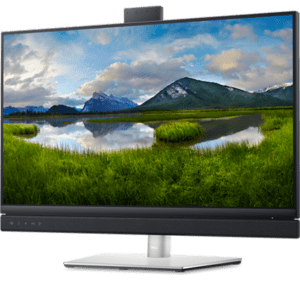 Unlock your multitasking potential with the C2722DE's built-in KVM (Keyboard, Video, Mouse) switch. Seamlessly switch between multiple devices using a single keyboard and mouse, streamlining your workflow like never before. The USB-C connectivity ensures lightning-fast data transfer, power delivery, and display capabilities, all in one versatile cable.
Experience versatility without compromising comfort. The adjustable stand allows you to find the perfect viewing angle, and the pivot function is ideal for collaboration and vertical content creation. With additional features like a DisplayPort, HDMI, USB hub, and even an RJ45 Ethernet port for network connectivity, the C2722DE is a hub of connectivity options.
Elevate your productivity and connectivity with the Dell C2722DE. It's more than a monitor – it's a command center that empowers you to work smarter, collaborate effortlessly, and stay connected in a rapidly evolving digital world.