Project Dynamic
The year is almost over, yet we continue to provide the perfect solutions for your business! Recently, one of our clients that we have been working with reached out with a request for Lenovo workstations, monitors, and cable locks. Of course, without hesitation, our team engaged in detailed consultations and coordinated closely with the client's IT team.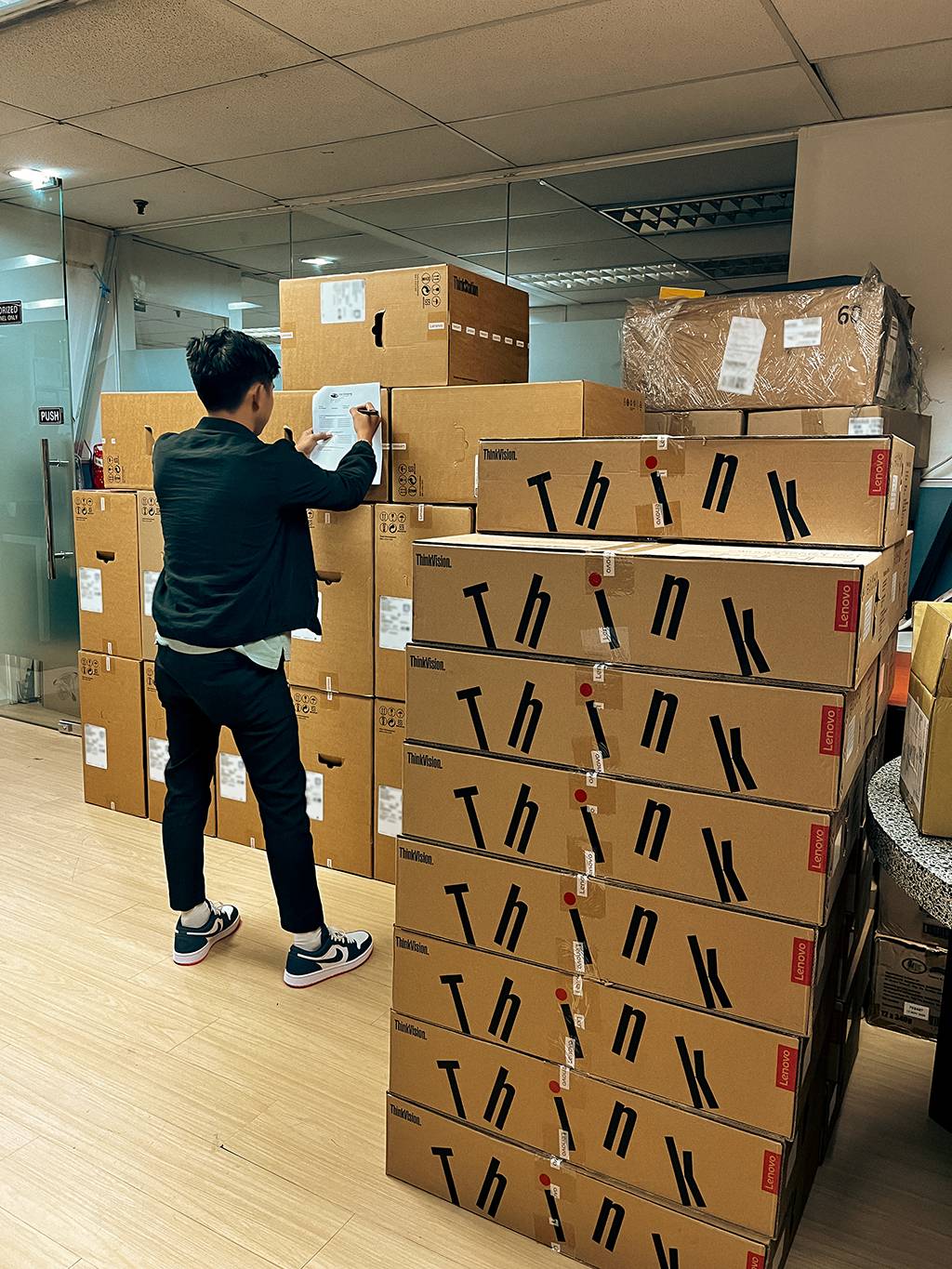 Afterwards, the deal was closed, and all that was left was to check the units to make sure all units were good and get ready for its deployment. At Bequik, our commitment to providing practical solutions and phenomenal services paves the way for our clients' future success, delivering top-tier IT solutions to cater to your business's unique needs.
Lenovo ThinkStation P3 Tower
The Lenovo ThinkStation P3 Tower is a high-performance desktop workstation designed for professional users seeking powerful computing capabilities. Featuring advanced hardware configurations, powerful processing power, and graphics capabilities, this tower is tailored for demanding tasks such as content creation, 3D modeling, and data analysis. Its reliable build and expandability options make it a versatile solution for users in fields like design, engineering, and multimedia production.
Lenovo ThinkVision 24" WUXGA IPS Monitor
The Lenovo ThinkVision T24d-10 is a 24-inch WUXGA IPS monitor designed for professional visual experiences. With a high-resolution display and In-Plane Switching (IPS) technology, it delivers vibrant colors and wide viewing angles, making it ideal for tasks that demand color accuracy and clarity. The monitor also offers ergonomic features, including adjustable tilt and swivel, ensuring a comfortable and customizable viewing experience. Its sleek design and versatile connectivity options make it suitable for various professional settings.
Keningston Microsaver 2.0 Cable Lock from Lenovo
The Kensington MicroSaver 2.0 Cable Lock from Lenovo is a security accessory designed to protect laptops and other devices from theft. The cable lock utilizes a sturdy design and advanced locking mechanism to secure devices in public or shared environments. It features a carbon steel cable and a tamper-resistant lock head, providing a reliable and durable solution for safeguarding valuable equipment. The MicroSaver 2.0 Cable Lock is an essential tool for users who need to leave their devices unattended in offices, classrooms, or other public spaces, offering peace of mind and protection against unauthorized access.
At Bequik, we take pride in being the preferred partner for businesses that seek the best care and support for their IT infrastructure. Trust Bequik to be your go-to destination for seamless and reliable IT solutions. Check out our list of services and products here.
Products and Services