Latitude Rugged laptops and tablets
Rugged Laptops, computers, tablets and handhelds designed to withstand harsh conditions. Learn more
NEED A QUOTE?
Latitude Rugged devices: designed to survive the elements
The Dell Latitude Rugged devices allow you to go to the toughest places and take on activities that matter to you, from skiing and mountaineering to your everyday carry-on. Brought to life with a sleek design and water-resistant features, Dell's Latitude Rugged devices are used in severe conditions around the world, from the battlefield to the boardroom.
Built secure for every job
Whether you require your device for field services, or are looking for a smart alternative to the standard laptop, Dell's Latitude Rugged devices provide flexible choices to suit your everyday needs. Our complete line of rugged devices is built for the way you work. We offer a variety of options that meet various needs, from ultra-rugged to fully manageable devices, so you can pick the solution that fits your job.
Durable devices made sustainably
You can protect the environment while getting the computing power you need. Dell products meet environmental regulations worldwide, designed and assembled responsibly with recycled materials or more sustainable processes.
Priority access to LTE
The FirstNet Ready™ Dell Latitude Rugged laptop and tablet portfolio is equipped with communication technologies that work seamlessly with the wireless networks that are part of the nation's first public-private broadband network for emergency responders.
Find the Latitude Rugged that's best for you.
Dell Latitude Rugged Devices A Rugged companion for anywhere you work.
Working in extreme conditions? Dell Rugged devices are the rugged and reliable laptops, tablets, smartphones and accessories you need to work wherever you are needed.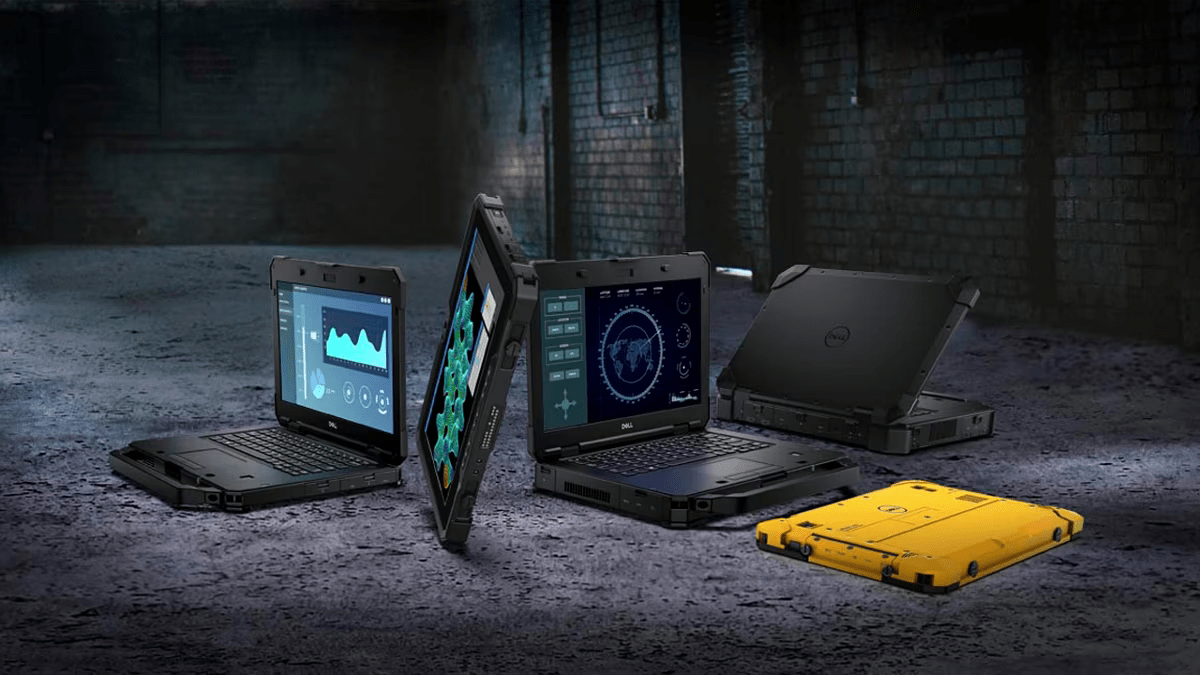 RUGGED PRODUCT FEATURES & TECHNICAL SPECIFICATIONS
When everything on our machines is created with purpose, you can better achieve your own.
FIELD SERVICES
Enable real time communication between workers in the field and the team back in the dispatch office, seamlessly.
MANUFACTURING
When every second matters, you can count on Rugged PCs to stay powered all day with hot swappable dual batteries.
Everyone's favorite. But don't just take our word for it.
Expert Video Reviews
---
BSIANTECH
Dell Latitude 5430 Rugged 2022 In-Depth Review (27:09)
July 13, 2022
BSIANTECH
Dell Latitude 5430 Rugged Unboxing (23:24)
July 10, 2022